Who We Are
Isaac Carmignani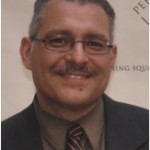 Isaac Carmignani has been a public school parent and an education advocate for eleven years.  In that time he has served on PTAs, School Leadership Teams, was a Co-President of Community District Education Council 30 in Queens representing the neighborhoods of of Astoria, Ditmars, East Elmhurst, Hunters Point, Jackson Heights, Long Island City, Sunnyside and Woodside. In this role and as a member of the CDEC zoning committee, he has learned the importance of respecting the community, and gained a better sense of what community engagement really means. Professionally, Carmignani works in electronic technology at a Federal agency and is returning to school to finish pursuing a degree in the sciences.  He is currently a mayoral appointee on the Panel for Educational Policy.
Lisa Donlan

Lisa Donlan has been a NYC public school parent since 1995, serving on various PTAs, School Leadership Teams, and District Leadership Team and currently as president of the Community Education Council for District One on the Lower East Side of Manhattan. She has authored policy proposals and analyses, and campaigned for equitable admissions policies, most currently through the Community Controlled Choice Project.  In these roles, Donlan has worked to support families and educators to participate in decision-making at the school and community levels, by organizing public meetings, hearings, forums and trainings for parents and community members.. A member of the Grassroots Education Movement, she contributed to the film "The Inconvenient Truth Behind Waiting for Superman." Donlan has an MBA and MA in French Studies from Penn State University.
Leonie Haimson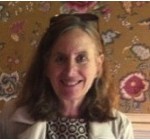 Leonie Haimson is a long time parent advocate who had children in the NYC public schools for 17 years. She is Executive Director of Class Size Matters, a non-profit advocacy group working for smaller class sizes, and before that, worked at the Educational Priorities Panel.  In 2011, she co-founded Parents Across America.  Haimson regularly speaks before parent and government groups and has appeared on CNN, MSNBC, CNBC, and Fox News. She  blogs at NYC Public School Parents and Huffington Post and opinion pieces have been published in Education Week, the New York Times, the Daily News, InsideSchools, Washington Post's Answer Sheet, Gothamschools, Gotham Gazette and elsewhere.  In 2009, she was named as one of NYC's family heroes by NYC Family Magazine.

Eduardo Hernandez  is a member of the Community Education Council in District 8 in the southeast corner of the Bronx.

Andy Lachman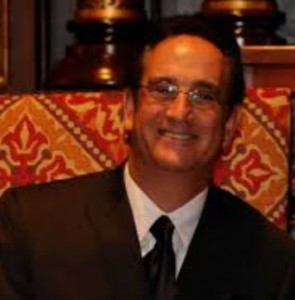 Andy Lachman is the parent of two NYC public school students, and currently serves as the PTA Treasurer at one school and the VP of external affairs at another. Every year for the past decade, he has served as a PTA Executive officer and as a SLT member. He founded Parent Leaders of Upper Eastside Schools (PLUS), an education advocacy group dedicated to improving education community wide. He is especially proud that this group of parents from all UES middle and elementary schools have worked collaboratively to help open three new public elementary schools and are now working on a new middle school. He has a MS in finance from Boston University and a MBA in marketing from Hofstra University. He owns Promotion Promotion, a company that specializes in promotional products, packaging, and printing, and Fiscal Guardians, a financial accounting consulting firm that serves small business and not-for-profits.
Karen Sprowal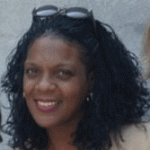 Karen Sprowal is a public school parent and a member of Overcrowding Committee of the Community Education Council in District 3 on the Upper West Side. She serves on her son's school PTA and School Leadership Team and worked professionally for more than twenty years as case manager, client advocate and program coordinator for nonprofit Community Based Organizations that addressed homelessness. She received a BA from the College of Old Westbury and has attended Columbia University General Studies program with a concentration in premedical sciences.
Naila Rosario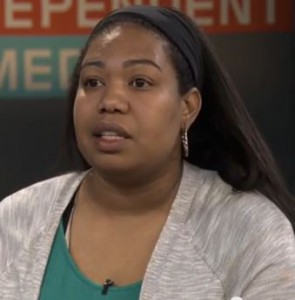 Naila Rosario  is a former community organizer, a public school parent at PS 172,  and the President of the Community Education Council in District 15, representing the neighborhoods of Cobble Hill, Boreum Hill, Park Slope, Gowanus, Sunset Park and parts of Fort Greene.

Shino Tanikawa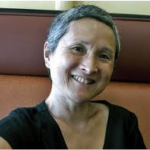 Shino Tanikawa is parent to two daughters, a high school senior and a fifth grader, both in public schools in Manhattan. She is currently the President of the Community Education Council District 2, which encompasses much of Lower Manhattan, Midtown and the Upper East Side. She also sits on the 75 Morton Street Task Force of the Community Board #2 in Greenwich Village.  Prior to serving on the CECD2, Tanikawa was a member of the Parent Commission for School Governance and District 2 PTA Presidents' Council .She has been an officer of the PTA at her daughters' schools, as well as on their School Leadership Teams.  Tanikawa is also an environmental educator, and has hosted numerous workshops, led field trips, and taught classes at all grade levels.  She has a Master of Science in Marine Environmental Sciences from Stony Brook University and a Bachelor of Arts in Communication Design from Parsons School of Design.
Tesa Wilson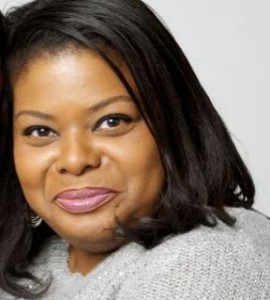 Tesa Wilson is a public school parent and was formerly the President of Community Education Council in District 14 between 2010 and 2015, representing the Brooklyn neighborhoods of Williamsburg, Greenpoint and parts of Bedford Stuyvesant and Bushwick.  She has been a member of the Community Education Council for eight years, has volunteered as a Learning Leader in the district's elementary schools, is a member of the District Leadership team, and has been a resident of Williamsburg for over twenty years.